Contact us on
Tel: +44 (0)1235 771154.

Email : info@first-classtravel.co.uk

or alternatively, ask for an
online quotation
To view the pedigree of the Rolls-Royce's please click here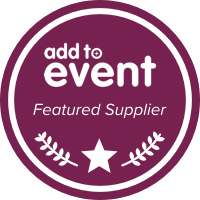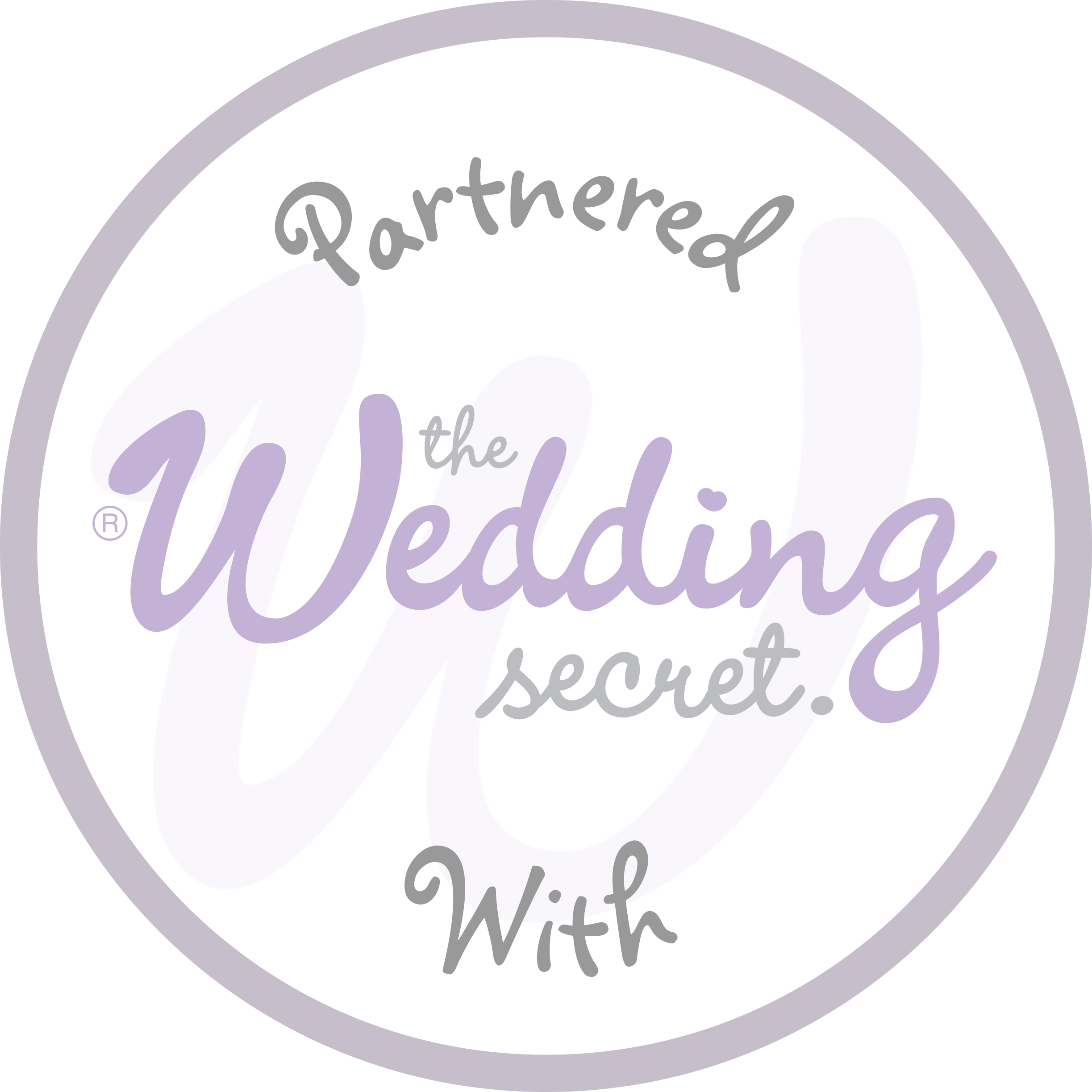 Wedding Cars
** For 2018 - 2020 we are offering special discounts against the price of our circa 1930's Rolls-Royce's for early bookings and / or non-Saturday weddings (See below) **
First Class Travel of Oxfordshire

is proud to be considered the premier wedding transportation specialist for Oxfordshire and all neighbouring counties, offering a comprehensive selection of beautiful wedding cars to satisfy the widest range of wedding travel requirements. Surprisingly however our chauffeur driven cars are offered at very affordable prices,

On this most special of days it is vital that you can rely upon experienced and smart drivers plus elegant, wedding cars and other vehicles to ensure that you arrive in style and that there are no worries connected with your travel between home, the ceremony and reception etc. To this end we can supply smart, executive saloon cars, MPV's and minibuses for the bride, bridegroom, bridesmaids, family members and other guests, both before and after the ceremony.




The twin prides of the wedding fleet, which we are honoured to be able to offer, are two beautiful vintage Rolls-Royce's. The first, which is a 1935 vintage 20/25, was owned for the first half of its life by Sir Winston Churchill and is finished in elegant burgundy and black. The second. which is a 1934 vintage 20/25 was previously owned by Harrods and The Lord Chief Justice of England and is now finished in ivory and black. Both of these cars have been lovingly preserved and restored by the current owner and both are in immaculate condition throughout.

Still a vintage Rolls-Royce but a more recent model is the 1977 Rolls Royce Silver Shadow with cream leather interior, pictured below.
This is a classic bridal car and is offered at a lower price than the circa 1930's cars

These are the ideal bridal cars and guarantee the most memorable of journeys and photographs to treasure forever.






In addition to vintage cars we also supply a range of smart modern cars and MPV's, including silver / grey E and S class Mercedes saloons as pictured here. Vehicle wedding trim such as white ribbons are supplied at no extra cost and with our two older vintage Rolls-Royce's we will provide free celebratory glasses of 'bubbly'.

Typically our services include collecting the bride and / or bridesmaids, family members and guests from home or hotel, driving them to the wedding venue then waiting during the ceremony / photography sessions, before taking the bridal party to the reception. Upon request we will return later to take guests home and / or transport the newly-weds to their honeymoon hotel or departure airport.

As every wedding has different requirements there is no 'set' cost although our price range is normally between £150.00 and £495.00 per car dependant upon type of car required, mileage to travel and waiting time involved. Please request a quotation in advance, which I will happily supply. As our pricing is based solely upon your requirements you should never pay for something you do not need.

** Please note our special discounts, offered against the hire of our circa 1930's, chauffeur driven Rolls-Royce's. Firstly if your wedding is not on a Saturday we will discount our regular price by a minimum of £25.00. Secondly if you 'secure' one of these two cars six months or more BEFORE your wedding date we will provide a further £25.00 discount as a minimum!!
However grand or simple your wedding needs are, please contact me by phone or by email via info@first-classtravel.co.uk
I will then also be able to let you know how to secure a booking.
Whatever your needs I will always do my best to provide the service you require at an acceptable and highly competitive price.

We can also be found on www.guidesforbrides.co.uk under Cars and Horse Drawn Carriages for Oxfordshire and on BrideBook at https://bridebook.co.uk/

To check what earlier wedding car customers think of our services, please check any of the unsolicited testimonials below.



Proprietor - First Class Travel
Below are just some of the many unsolicited testimonials we have received for our wedding cars service
Wedding in ox14 4qz
Absolutely wonderful
Our driver was so lovely and attentive. A calming presence on a hectic morning!
Thank you so much

Helen Mills

Excellent service. Both car and driver were immaculate. Moreover, the driver was so kind and patient...and helpful. My daughter and I were able to relax in style on the way to the wedding and were set up for the rest of a wonderful day. I know my daughter was very pleased but it felt so special to me too. It was also very easy to deal with the company and I felt confident there would be no problems.....it was just even better than I had expected.

Graeme Beggs


First Class Travel provided a beautiful vintage Rolls-Royce complete with liveried chauffeur for my daughter's wedding, and everything was perfect!

Ronald Head


Without doubt, the service offered by John Sevier was absolutely first class. The car was immaculate, chauffeur supremely professional and as a result the car provided a great backdrop for our daughters special day. Therefore I have no hesitation in recommending First Class Travel.

John Maas


We would highly recommend First Class Travel - the vehicle was stunning and our driver Alan was absolutely lovely and couldn't do enough for us (especially when there was a problem with our guest transport (Not First Class Travel) which caused a delay to the journey to the reception. We especially loved the little touches like the 'Just Married' sign he attached during the ceremony!

Jennifer and Mark Crane


Simply first-class. John was very helpful throughout the communication and offered a generous discount. The Vintage Car was brilliant and many thanks to Alan for the excellent chauffeur service.

Vivienne and Terry


We were extremely happy with First Class Travel, who provided one of their cars for our wedding. The car arrived on time and the driver was very helpful, especially given the rainy conditions (he helped keep the bride dry!). The car looked great, was in excellent condition and was very clean. I would happily recommend using First Class Travel of Oxfordshire.

Simon Milroy


Thanks John for a great service. It was a very special day and your kind, thoughtful and caring contribution was much appreciated by the bride and her father - oh and the new Mr and Mrs!

Tony


We would like to Thank John and Alan for great service, and a wonderful experience for Gemma on her wedding day. The 1934 Rolls Royce was a total surprise for her, she described it as like being on a film set. I would happily recommend them.

Tom Cracknell


Priya rated your service as 5/5 stars with the following feedback: A huge thank you to John for an excellent service! We booked the 1934 Rolls for our wedding, and were so very pleased with the service we received. The car was gorgeous, and our chauffeur was the nicest man! He was very patient, didn't rush us at all, and even waited with the car while we took some photos. Would definitely recommend to anyone who wants a highly professional service! :)

Priya (nee) Rose


Thank you so much First Class Travel! You were brilliant right from the start. Excellent service and the car was beautiful.

Jade Cross


Hi John,
Thank you so much for Saturday. Absolutely perfect on the transport front. Churchillís cigar and blue sky at Kingston Bagpuize House. The whole day went off superbly.
All the very best

Alan Ashforth-Smith


Perfect!
Quality of service - 5
Communication - 5
Value for money - 5
l could not fault the service we received, car arrived precisely at the time requested, it was immaculately turned out, as was the driver, who patiently waited as five very excited teenagers posed for pictures!
Excellent service, would highly recommend.
Lynn Brooks


Hi John,
Just a brief note to thank you for arranging the Rolls for my wife's uncle Alanís 90th.
The whole experience is something he will never forget, it brought a whole raft of memories back to him from the 1930ís when he was driven in the Dupree family's brand new 1934 Rolls when he stayed for many years with them at their mansion at The Firs on Hampstead Heath.
I cannot thank you enough.
Please also convey my thanks and best wishes to the driver, Alan, who made it such a special driving experience the day.
Kind regards
Paul Frost


Hi John,
Wow what a day, your chap arrived with plenty of time to spare, I must say that his car nearly stole the show....My daughter and I went on a sightseeing tour of Wantage before we arrived at the church.
Please pass on my thanks to the driver as i did not get to thank him before he left, he was brilliant.
Excellent service.
Kind regards
Graham Mundy


Good afternoon John,
I just wanted to send you an email on behalf of my husband and I, to thank you for all your help.
The car was absolutely stunning and complimented the day perfectly.
We could not have been happier with it and please extend our gratitude to Alan also
He was wonderful and we are so proud and grateful to have had him and his beautiful car as part of our wedding!
All our guests were very impressed and it was a big talking point of the day.
We will whole heartedly recommend you to all our friends and family and if we ever require car hire in the future,
we will come straight to you.
Kind regards and best wishes,
Melanie (nee) Cooke.

John,
I am sorry it has taken me a over week to send this.
We were delighted with both and Alan and the beautiful Rolls Royce. Both more than exceeded our expectations.
I am pleased to say that their day went extremely well and we were incredibly lucky with the weather.
Excellent service all round. First-Class travel indeed.
I will of course be recommending you and Alan to any friends and colleagues who may have a similar need.
Thanks again.
Julian White.

Hi John,
Just a quick note to say Thank You for last Friday - Vicky's wedding. The bus and the car were just perfect
A perfect start to a perfect day,
I will recommend you whenever weddings are mentioned in the future!
Regards,
Val Hancock

John,
Your driver turned up on time with an immaculate car and did us proud.
Many thanks
Philip Seers

Hello John,
I just wanted to thank you for making the start of Ali's wedding day so perfect.
The car was fabulous and her journey to Sheepdrove was excellent.
We would certainly recommend you to our friends and family.
The rest of the day went without a hitch too, couldn't have been better, even the sun shone for the photos.
Kind regards
Jane Marett

Dear John,
I feel very remiss that I have not contacted you sooner to say how delighted we were with the arrangements for our daughter's wedding.
Alan was a star! He could not have been more helpful and delightful and the car was splendid.
Nicola was thrilled - this was the only part of her wedding she knew nothing about! and so a great surprise and she loved it.
Please would you pass on out thanks. We have some excellent pictures of the car.
Once again, thank you for all your help.
Regards
Caroline Parkin

Hi John, Thankyou for the hire of your Silver Shadow Rolls Royce on the 4th of August. All went well, your driver was great
and the service was first class
Many thanks.
Andrew Spencer

Dear John,
We would very much like to thank you for all your help leading up to and on our wedding day.
We gave you an extremely complicated task on the day and you performed brilliantly, in no small part ensuring the smooth running
of the whole day
We were thrilled to ride in the same vehicle as Sir Winston Churchill and many of our guests commented not only on the beauty
of the vehicle but also on it's illustrious pedigree.
All in all we cannot thank you enough for your patience and professionalism,
Chris and Lesley Hindley

Hi John,
It was a perfect day! We were really pleased that we used First Class Travel for our wedding shuttle between hotel and venue
and back again. The minibuses were punctual and clean, tidy and comfortable. Using your minibuses saved a lot of parking hassle
and meant that guests did not have to worry about taxis home. The drivers were a lot of fun Ė I understand there was some banter
and even some singing on the way home. All in all a really good service and good value too.
Thanks!
Marianne (nee Hinson) and Adam

Hi John,
The wedding transportation was excellent. Dave (our driver) was efficient, friendly and flexible Ė couldnít have asked for more.
We Will be using you again when the need arises and will recommend you to others.
I am happy for you to use this as a testimonial on your website.
Thanks again and pass on my thanks to Dave.
Best Regards,
Vince Redmond

Dear John,
A thank you for providing such a good service with the two wedding cars on 5th November.
Although I personally didn't travel in either, I have spoken to the bride and groom and family who said the drivers were prompt,
courteous and professional and the cars looked very smart.The bride particularaly said that her driver was perfect with just the
right amount of interaction between himself and them.
We had a wonderful day with everything going very much to plan.
Many thanks
Margaret Lancaster

Dear John,
Just a note to say thank you so much for providing us with the opportunity to drive in the 1935 vintage Rolls-Royce
on our wedding day.
The car was absolutely magnificent and it was brilliant to have it ferry everyone to the church so they all got to experience arriving elegantly.
Massive thanks to Alan, our driver, who was a star throughout, hiding me away when it turned out we had arrived at the church too early.
He also went back to the church after the wedding to collect some elderly relatives who otherwise were going to walk two miles to the reception
Being rescued in the Rolls really made their day!
Thank you so much
Thea (Loch) and Matthew

Dear John,
Many thanks for providing cars and minibuses for Jo and James' wedding. Your punctuality, helpfulness and ability to
satisfy last minute demands was much appreciated
Carole and Bob Heath-Whyte

Hello John,
I just want to say Thank You for the wedding cars for our wedding of 15th May.
Your professionalismand calmness helped my poor nerves and the long detour to Childrey was most appreciated.
Mrs Jane Matthews (nee Lovegrove)


We had a lovely and really happy day. I am so glad we used First Class Travel. You were very friendly, reliable and professional and the car was beautiful.
The day was amazing with lovely weather and the photos are gorgeous. We will recommend you to our friends.
Thank you and best wishes,
Frances & Scott

Dear John,
Thank you so much for the excellent service you provided on our wedding day.
Vicki and I were really pleased with the cars which were perfect,and everything meant that we had no stress
at all over the transport. We would highly recommend you.
Thanks again,
James & Vicki Moss

John,
We would just like to say a big thank you for all you did at the wedding.
Thank you for being understanding with the thousands of questions we asked you.
The service you offered was fantastic. We will be referring your company to our family
and friends and we hope we will be able to use you again.
Thanks
Paul and Heather Webber

Dear John,
We just wanted to drop you a line to say thanks to you and your drivers for our wedding transport to and from Lains Barn.
All the transport went so smoothly and helped make the day really perfect.
Your drivers were so friendly, patient and professional, and they and the cars looked great!
We won't hesitate to recommend you to other people who need wedding transport.
Thanks and best wishes,
Pam and Ash Gray

Hi John,
I was really impressed by your services and will most definitely be in touch in future;
In fact Iím back at Enstone for another wedding in October so you might like to earmark that for some transport.
Itís too early to know precisely what is required yet but the clients are Kuwaitey/American so some airport runs are anticipated and some Oxford/Enstone runs too.
Best wishes
Kelly Chandler
The Bespoke Wedding Company
UK Alliance of Wedding Planners

Hello John,
I just wanted to send you a quick email to say how very delighted my husband and I were with the Churchill Rolls Royce we hired for our wedding day.
It helped to make a truly memorable day very magical and we thoroughly enjoyed telling our guests about the history of the car!
Thank you so much for arranging this and to Alan our driver, who offered every assistance when needed and helped to make the day wonderful.
Kind regards and thanks,
Kate Simons

Dear John,
Just a quick email to thank you and Alan for providing such an excellent service.
The car was absolutely exquisite and it was an absolute joy to arrive at Rousham in such style!
Thank you ever so much too for agreeing to stop in Abingdon to pick up my friend en route to Radley in the morning - that was greatly appreciated.
Last but by no means least, I would like to pass on my thanks to you personally for waiting at Rousham
for over an hour in the evening and then driving Richard and me to Bath.
It was wonderful at the end of the day to know that our journey was going to be so easy and so comfortable.
Apologies that things over-ran somewhat at the reception! The car was very comfortable indeed and the journey very smooth.
Huge thanks again - I have no hesitation in recommending you to others.
With warmest wishes,
Theresa Scammell

Hi John,
We just wanted to email to say thank you for your services at our wedding.
Your timings were perfect and you managed to get me there with time to spare!
and back again in one piece....although neither of us wanted to leave we were having such a lovely time!
We would definitely recommend you in the future.
Thank you again,
Karen and Daniel Hinchliffe